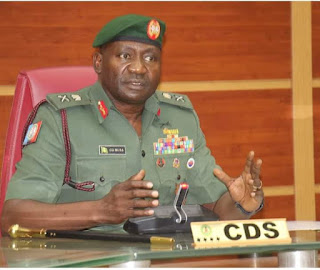 Governor Caleb Mutfwang express gratitude to General Christopher Musa and Top security chiefs for a significant milestone towards total restoration of peace on the Plateau.
It is essential to recognise and value the commitment and expertise of our country's security chiefs and agents during this difficult period. Among these outstanding leaders, General Christopher Musa, Chief of Defence Staff, has been instrumental in preserving the security and safety of our country.
Our communities have been protected thanks in large part to the leadership of General Christopher Musa, along with that of Chief of Army Staff Lieutenant General Taoreed Lagbaja, Chief of the Air Staff Air Marshall Hassan Abubakar, Inspector General of Police Egbetokun Olukayode Adeolu, PhD, Director General of the DSS Mr. Yusuf Magaji Bichi, and Commandant General of the Nigerian Security and Civil Defence Corps CG Ahmed Audi.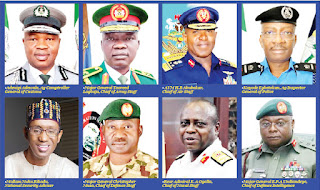 We have been able to grow almost 900 hectares of land in previously attacked areas because to their steadfast patriotism and unyielding dedication to professionalism. This accomplishment emphasises their contribution to developing resiliency and recovery in conflict-affected areas in addition to showing their commitment to national security.
Particularly setting an excellent example, General Christopher Musa has guided and supported our military forces strategically. In difficult times, his leadership has served as a ray of hope, and his commitment to defending our country is unquestionably admirable to a quick route to pacifying the plateau. This thanks was expressed by Governor Caleb Mutfwang on Monday night during a special broadcast to the people of Plateau State on their journey thus far.
Let us acknowledge the collaborative work of our security forces in protecting our dear Nigeria as we express our gratitude to these security chiefs and operatives. Our deepest respect and gratitude are due to them for their efforts and dedication to the security of our country. Together, they serve as our peacekeepers, and their professionalism serves as an example to us all. We must never forget to recognise our military personnel as the peacekeepers they are—they are the antidotes to the risk of war.