Plateau State Governor, Barr. Caleb Manasseh Mutfwang, has stated a great desire to work with the French Republic to improve educational development, agriculture, and the solid mineral sector in order to create jobs for the state's young.
Governor Mutfwang made the announcement on Tuesday during a courtesy visit to the New Government House in Little Rayfield, Jos, Plateau State, by Her Excellency, Mrs. Emmanuelle Blatmann, Ambassador of the French Republic to Nigeria, and her delegation.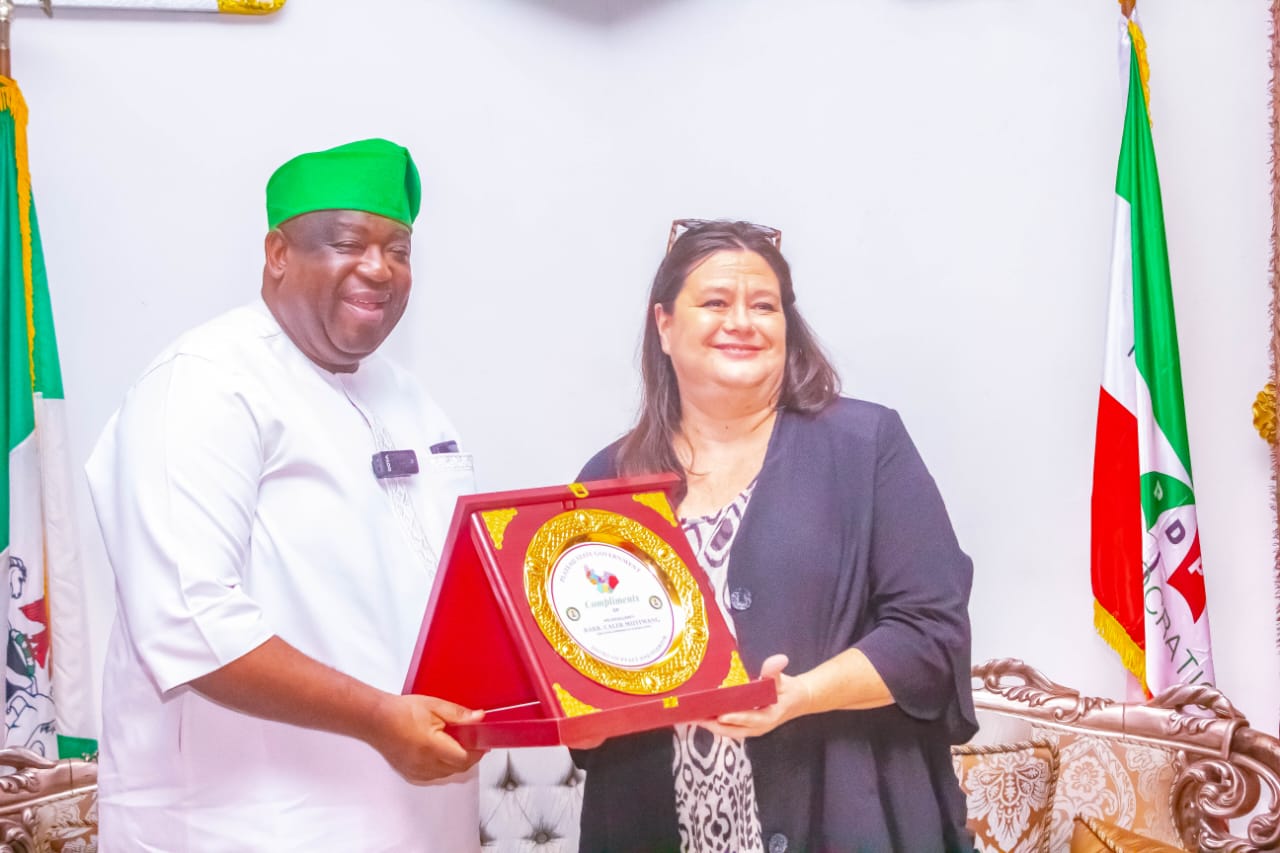 He greeted the Ambassador warmly and emphasised the state's commitment to developing a fruitful collaboration with the French Republic for the benefit of Nigerian residents residing in Plateau State.
Governor Mutfwang expressed his joy at some of the ongoing projects spearheaded by the French Embassy in Plateau state, particularly in education, agriculture, and mining. These programmes, he claims, are intended at revitalising the state and providing decent education, food security, and job creation.
The Governor recognised the global relevance of the French language for international transactions and announced plans to accelerate the growth of the Alliance Française Centre in Jos, which has been serving the community for over two decades, in order to boost educational development in the State.
Governor Mutfwang informed the Ambassador of his administration's commitment to providing the required counterpart money to accelerate the State's development.
"We see potential collaboration opportunities in environmental and scientific fields as well," he said. Rest assured, we are committed to deepening our relationship with the French government, and we look forward to a stronger partnership in the next months and years."
"Plateau State has significant untapped tourism potential," he noted. As the 'Home of Peace and Tourism,' we intend to investigate all possibilities for collaboration. We are completely dedicated to collaborating with our development partners."
Her Excellency, Mrs. Emmanuelle Blatmann, Ambassador of the French Republic to Nigeria, lauded Governor Mutfwang for fostering gender diversity in his cabinet and encouraged him to advocate innovative ideas that will spur growth in the State.
Mrs. Blatmann highlighted ongoing development projects in collaboration with educational institutions such as the University of Jos, the National Film Institute in Jos, and the National Veterinary and Research Institute (NVIR) in Vom, focusing on agricultural programmes such as animal vaccine distribution and food security.
She also discussed the Embassy's educational programme, which will help five Nigerian states, including Plateau.
This programme, she explained, aims to provide instructional materials, including computers, to selected schools in order to promote the French language throughout the country.