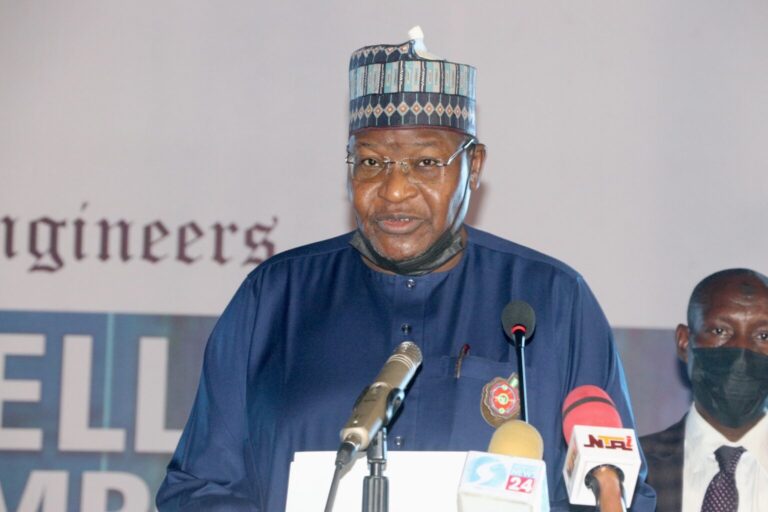 Nigeria now ranked eleventh in the world in terms of Internet penetration and seventh in terms of mobile phone usage, the Executive Vice Chairman of the Nigerian Communications Commission (NCC), Prof Umar Danbatta disclosed on Thursday, August 24.
Danbatta described Nigeria as an African continent telecommunications powerhouse with 82 percent of the continent's telecom subscribers and 29 percent of internet consumption.
Addressing stakeholders at the Digital Economy Complex, Mbora, Abuja, at the opening ceremony of the Emerging Technology Workshop and Forum for the telecom industry, Danbatta, however, lamented that the ranking of Nigeria globally in relation to Network Readiness Index (NRI) not impressive.
Danbatta, who was represented at the event by the Director of Spectrum Administration at the NCC, Abraham Osadami said Nigeria would need to expand its telecommunications infrastructures to attain appropriate ranking.
Danbatta said: "Nigeria is a telecommunications powerhouse, with 82% of the continent's telecom subscribers and 29% of the continent's internet consumption. Our nation rates eleventh globally in terms of internet penetration and seventh in terms of mobile phone usage.
"Despite these remarkable metrics, the fact that our Network Readiness Index (NRI) ranking for 2022 is 109th out of 131 countries is both humbling and challenging.
"The NRI is a guiding metric that measures the role and impact of Information and Communication Technology (ICT).
"It explores the performances of 131 economies in four key categories: technology (infrastructure), governance, people, and impact. As agents of social and economic transformation in our nation, prioritizing network readiness is not only a strategic necessity but a mandate."
Highlighting the significance of the Forum, Danbatta said the surge in data utilisation, the proliferation of the Internet of Things (IoT), the advent of artificial intelligence, and the emergence of cutting-edge technologies necessitated the urgent need for ongoing network surveillance and expansion.
"To navigate this era of transformation, we must embrace innovation, make strategic investments, and cultivate a growth-friendly ecosystem" he added.
The EVC said even though the industry has achieved remarkable growth in the past two decades, more investments would be needed to upscale the performance of the industry and meet the expectations of the citizens.
He said the forum would engage in thought-provoking discussions and tap from the resources and presentations of renowned professionals in the technology landscape for maximum results.
Danbatta said: "As we convene here today, the innovation symphony resonates with our common goals. The Emerging Technology Forum acts as a beacon, directing us towards the intersection of transformation and advancement.
"This forum is where we bridge the divide between aspiration and achievement. Through spirited dialogues, collaborative exchanges, and the exploration of emerging technologies, we move closer to our vision of a fully interconnected, telecommunications-driven Nigeria."