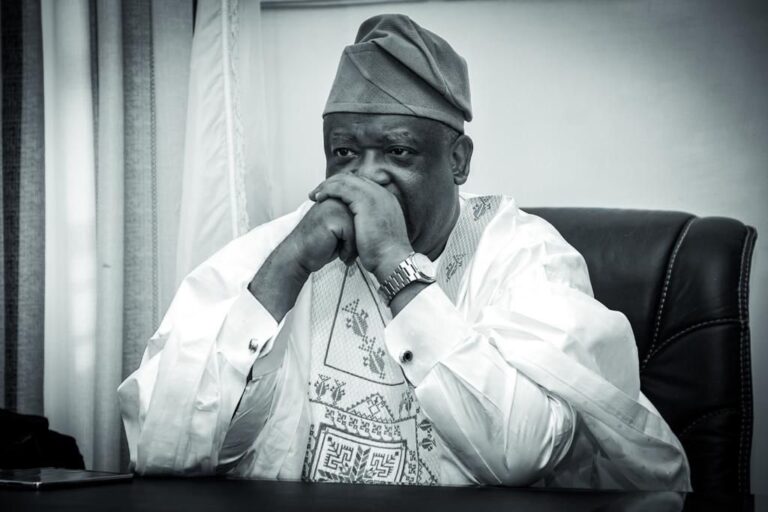 Plateau State Governor, Barr. Caleb Manasseh Mutfwang has announced the resolve of his administration to relaunch his state own Security outfit Operation Rainbow within the next few weeks to Carter for internal security challenges of the state.
Mutfwang made this call on Monday during his inauguration of the reconstituted Plateau Elders' Forum held at the Banquet Hall of Government House Jos.
Mutfwang said operation Rainbow security personnels would be trained by security Agencies in the country, adding that the establishment of the Operation Rainbow was backed by law .
Mutfwang, the convener of the event, welcomed a diverse audience of elder statesmen and women, traditional rulers, religious leaders, and political figures from various parties at the elders stakeholders meeting.
He expressed his appreciation for the elders' longstanding guidance and their role in inspiring the younger generation to protect Plateau heritage.
He appreciated the wisdom that comes with age and acknowledged the wealth of knowledge and wisdom among the attendees, whom he said the critical stakeholders in the Plateau project posses.
He commended their past contributions to the state's development and sought their valuable advice on how his goverment could govern the state effectively.
The Plateau state Governor expressed concern about the security challenges he inherited upon the assumption of office and emphasized the need for collective action and unity of purpose to address the state's peace-related issues.
Regarding financial matters, Governor Mutfwang assured that efforts were underway to clear outstanding salaries and gratuities for public servants. He informed the audience that payments had been made up to May 2023 and that funds were secured to cover salaries up to July.
Governor Mutfwang briefed the participants on the challenges he faced upon taking office, including a higher debt burden than anticipated, and a civil service struggling to function due to financial constraints.
He highlighted his interaction with the President and security chiefs, resulting in renewed efforts to tackle the security situation on the Plateau.
He lauded the commitment of the security forces, particularly the new GOC and Commander of the STF, who actively went into the field to bring the situation under control.
He also announced the appointment of an Abuja Directorate of Liaison, aimed at fostering collaboration between Plateau's illustrious sons and daughters in Abuja and the state's development initiatives.
Regarding financial support, the Governor mentioned that Plateau State had received N2 billion out of the N5 billion palliatives announced by the Federal Government. He assured the public that the funds would be directed to the poorest of the poor.
Secretary to the Government of the State, Arc. Samuel Jatau welcomed the elders and expressed the government's readiness to tap into their collective wisdom and experience to drive progress within the state.