Plateau State Governor Caleb Mutfwang has urged the Judicial Service Commission (JSC), Plateau State Chapter, to strive tirelessly to remove any member of the bar and bench with doubtful character who is capable of dragging the humble and revered profession into disrepute.
Ensured that prospective lawyers be carefully examined for excellent character, diligence, and, most importantly, a high academic standard.
Governor Mutfwang made the remarks at the Commissioning Ceremony of the Judicial Service Commission New Office Complex on Thursday, September 14, 2023, at the Plateau State High Court Premises at Hill Station roundabout in Jos, plateau state.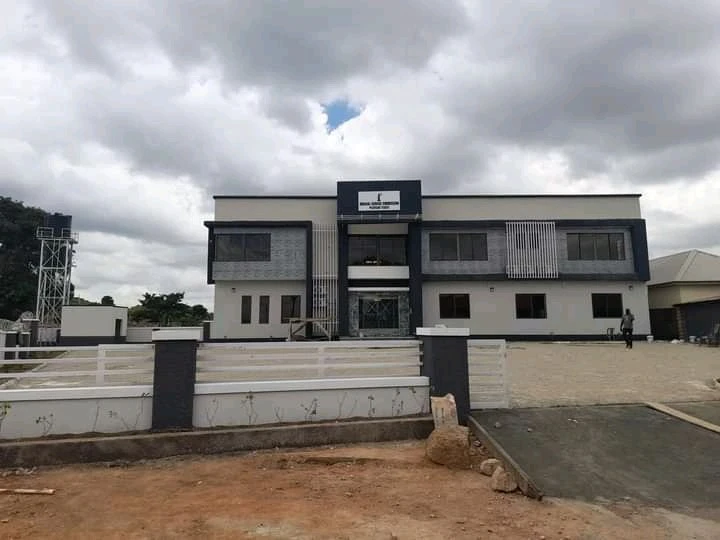 The governor, who was represented by the State Attorney General and Commissioner for Justice, Philemon Daffi, also stated that the law profession is for people with undiluted character who have earned respect in the country, particularly in the past, and bemoaned that of late, some people with ambition to get rich quick are attempting to cast a negative light on the profession by allowing themselves to be used by desperate politicians.
Charged Judicial Service Commission, tasked with checking, regulating the actions of attorneys and judges in the state, must be up and running in order to maintain the high standards of practise that the profession has long been known for.
The governor, who is also a lawyer, promised that the judiciary will feel the impact of his administration while he is the state's chief executive governor. He did, however, advise them to improve the level of maintenance culture and put the Complex been Commission today to good use in order for it to stand the test of time.
In his welcome remarks, Justice David Mann, Chief Justice of Plateau State and Chairman of the Judicial Service Commission (JSC), Plateau State Chapter, thanked God for directing the lives of members to witness today and be a part of history in the inauguration of the JSC facility.
He recalls that when he first joined the Commission over thirty (30) years ago, the judicial Service Commission was housed in a very small office that was not large or pleasant for working.
Today, the Commission Complex with modern amenities, thank Governor Caleb Mutfwang for his support since taking office as Governor of the state to continue from where his predecessors left off in the project, which is being Commissioned today, September 14th 2023 to the Glory of God.
He urged the court to continue administering justice without fear, favour, or malice.
Dorathy Tsenyen, executive secretary of JSC, thanked the governor of the state Mutfwang for his support of the Commission since his appointment as Executive Governor of the state.