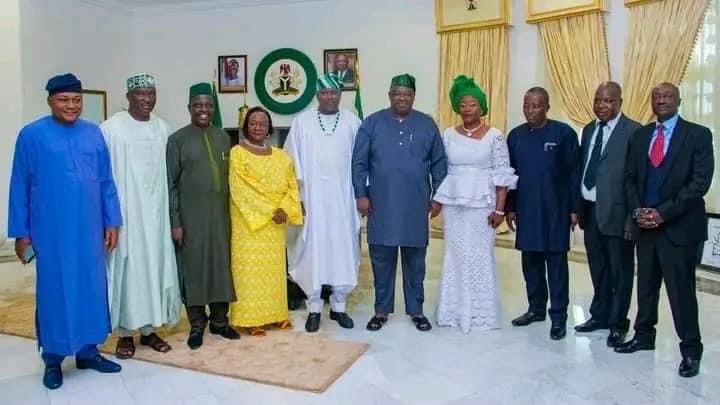 The Speaker of the Plateau State House of Assembly (PLSHA), Rt. Hon. Moses Thomas Sule, has announced the constitution of additional 19  House Standing Committees, bringing the number of its committees to 24, to manage the activities of the present 10th State Assembly.
In a statement issued and signed by the Press Secretary to the Speaker, Peter Tongshep, said the list of the Committees and their respective Chairmen was released at today's plenary earlier in the day.
In his remarks, shortly after pronouncing the Committees, the Speaker directed the clerk of the House to prepare the list of those who shall serve as secretaries to the respective committees and submit to his office within the shortest possible time.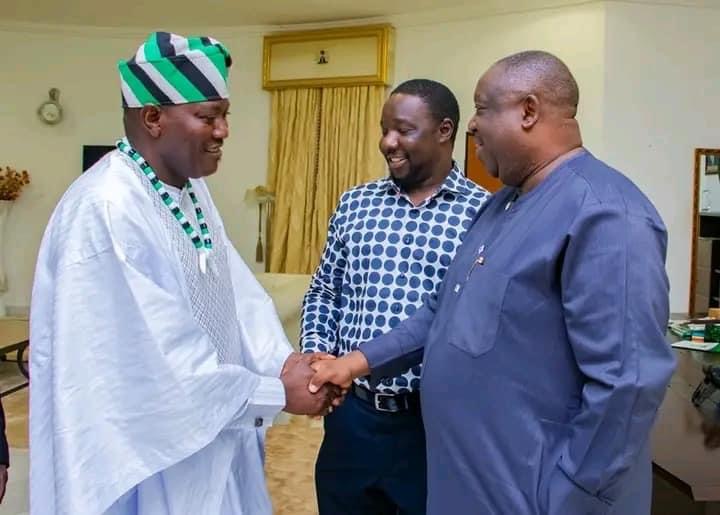 Hon. Sule also warned that no director shall be appointed to serve as secretary of any committee for what so ever reason, adding that no committee shall also embark on an oversight function without the approval of the Speaker.
The Committees are as follows:-
1. Education, Science and Technology
Chman —Philip Jwe
D/Chm—Nanbol Rimvyat
2. Health.
Chman–Salome Wanglek
D/Chm-Cornelius Doeyok
3. Culture and Tourism.
Chm–Samaila Bala
D/Chm- Danjuma Azi
4. Appropriation.
Chm- Danjuma Azi
D/Chm- Paul Datugun
5 Women Affairs and Social Development.
Chm- Happiness Akawu
D/Chm- Salome Wanglek
6. Youth and Sports.
Chm- Joseph Gokum
D/Chm- Philip Jwe
7. Housing and Urban Dev
Chm- Nanbol Rimvyat
D/Ch- Adamu Aliyu
8 Environment and Solid Minerals.
Chm- Kalamu Idris
D/Ch- Danjuma Azi
9 Judiciary, Ethics and Privileges.
Chm-Adamu Aliyu
D/Ch- Nannim Joseph
10. Parastatal and World Bank Projects.
Chm-Paul Datugun
D/Chm—Nanbol Rimvyat
11. Water Resources and Energy.
Chm-Nannim Joseph
D/Ch- Danjuma Azi
12. Commerce and Industry.
Chm- Galadima Adamu
D/Ch- Cornelius Doeyok
13. Agrict. and Natural Resources.
Chm- Sani Shilak
D/Ch- Samaila Bala
14. LG. and Chieftaincy Affairs.
Chm-Timothy Dantong
D/Ch- Rims Nimchak
15. Finance.
Chm- Cornelius Doeyok
D/Ch- Bala Fwangje
16. Information
Chm-Agbalak Ibrahim
D/Ch- Timothy Dantong
17 Works and Transport
Chm- Nimchak Rims
D/Ch- Philip Jwe
18. Public Accounts and Petitions
Chm- Isa Madaki
D/Ch- Ishaku Maren
19. Lands Survey and Town Planning.
Chm- Gwottson Fom
D/Ch- Gabriel Dewan
20. Selection.
Chm-Moses Sule
D/Ch- Gwottson From
21. Rules, Business and Intergovernmental.
Chm- Ishaku Maren
D/Ch- Agbalaka Ibrahim
22. House Services Welfare.
Chm- Bala Fwangje
D/Ch-.Kalamu Idris
Labour and Security.
Chm-Joseph Bukar
D/Ch- Timothy Dantong
24. Fund Management.
Chm-Moses Sule
D/Ch- Gwottson Fom