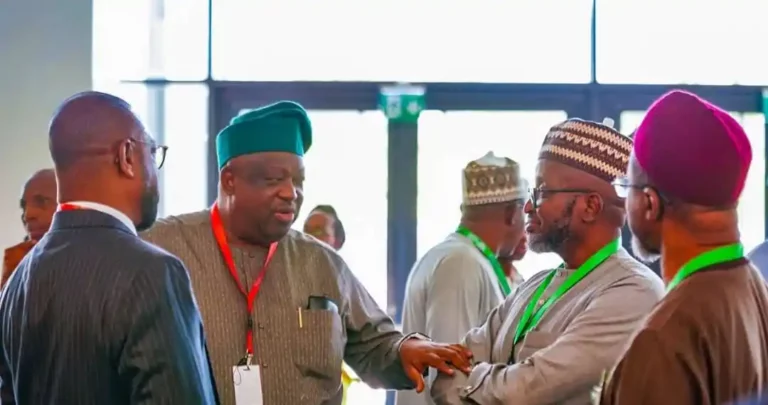 In a bid to strengthen governance structures and bolster leadership effectiveness at the sub-national level, Plateau State Governor, Barr. Caleb Manasseh Mutfwang, has joined fellow Nigerian governors at the ongoing Executive Leadership Retreat.
The event is jointly organized by the Nigerian Governors' Forum (NGF) and the United Nations Development Programme (UNDP) and is taking place in Kigali, Rwanda.
The primary objective of the retreat is to provide a platform for governors to engage in strategic discussions aimed at enhancing the efficiency and impact of leadership within Nigeria's states. Governor Mutfwang, known for his unwavering commitment to value-driven governance in the interest of Plateau State, is enthusiastic about the potential of the leadership methodologies under consideration during the retreat.
He believes these innovative approaches could pave the way for transforming challenges faced by both Plateau State and the broader Nigerian context into opportunities for growth and development.
Under the theme "Rethinking Leadership and Leading Systems," the retreat encompasses a diverse array of sub-themes, including an exploration of the future trajectory of Nigeria under the theme "Reimagining Nigeria: Exploring the Future of the Nation." The agenda also features a moderated dialogue focusing on contemporary leadership within an ever-evolving global landscape.
The collaborative initiative between the NGF and UNDP marks a significant stride towards elevating governance standards and fostering progressive leadership within Nigeria. As the retreat continues to unfold, governors from across the nation are expected to exchange insights, share best practices, and collectively chart a course towards a more prosperous future for their respective states and the entire nation.