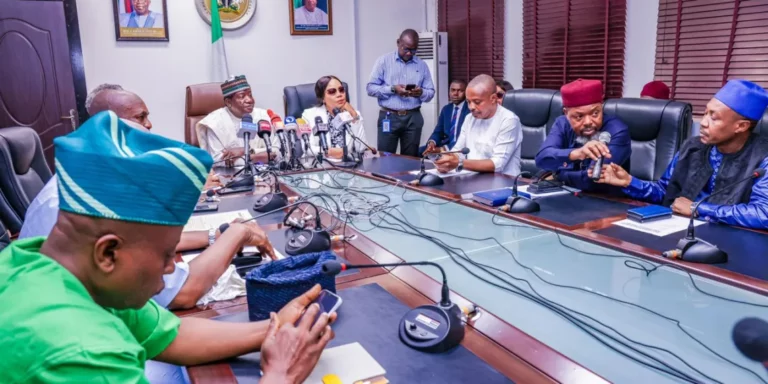 In order to address outstanding labour issues and the approaching possibility of a nationwide strike, the Minister of Labour and Employment, Simon Bako Lalong, and Minister of State, Hon. Nkeiruka Onyeajeocha, met with representatives of the Nigeria Labour Congress (NLC).
Simon Bako Lalong, the minister of labour, welcomed the NLC delegation at the meeting, which was led by Joe Ajaero, the organization's president, and stated that the government had taken note of the labour movement's sincere concerns, which were being addressed.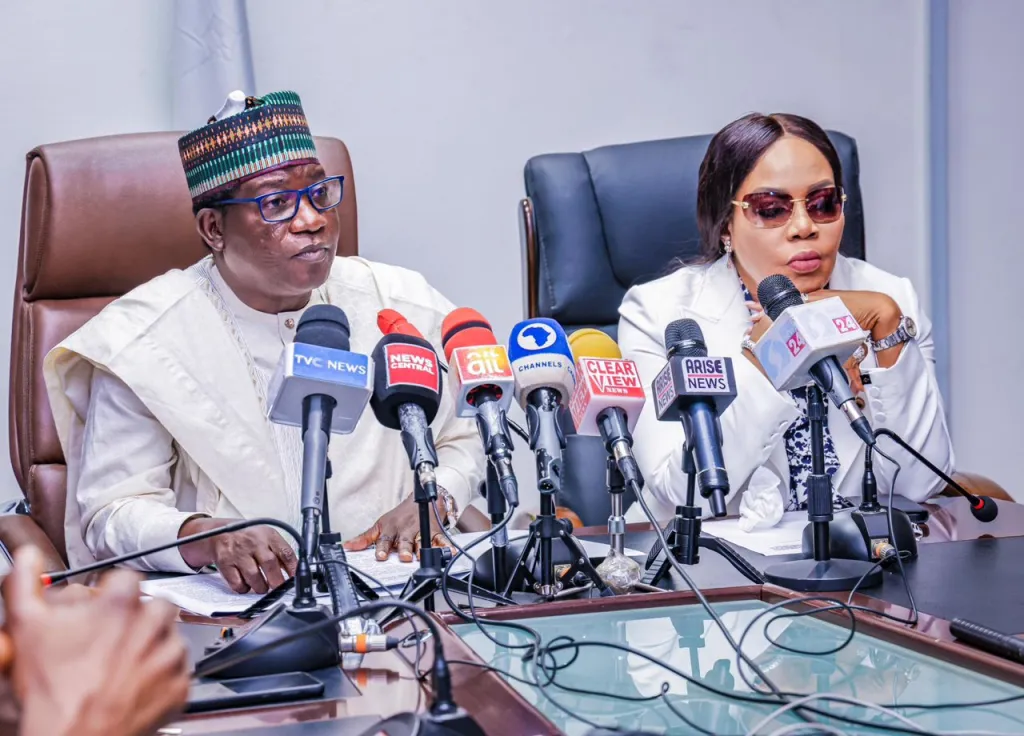 He stated that the purpose of the meeting is to carefully review the demands and consider the problems that can be fixed right once, those that will take some time, and others that require more discussion.
He said "we must also recognise the economic realities that confront us. As we address the concerns of the workforce, we must be mindful of striking a balance that promotes economic growth and secures sustainable progress for our nation. Today I call on you to join hands in an open-minded and constructive dialogue, enabling us to bridge any gaps that may exist between the interests of workers and the ultimate goal of driving economic advancement".
He expressed confidence that the meeting would result in recommendations that would advance the labour market and foster cordial cooperation between the Government and NLC, creating an environment that would be conducive to a thriving workforce.
Comrade Joe Ajaero, president of the NLC, claimed that labour has met with the administration on numerous occasions and has presented it with demands that have gone unmet.
He stated that despite the lack of palliatives, salary awards, or a reassessment of the minimum wage, the workers have nevertheless had to endure hardships as a result of the elimination of the subsidy.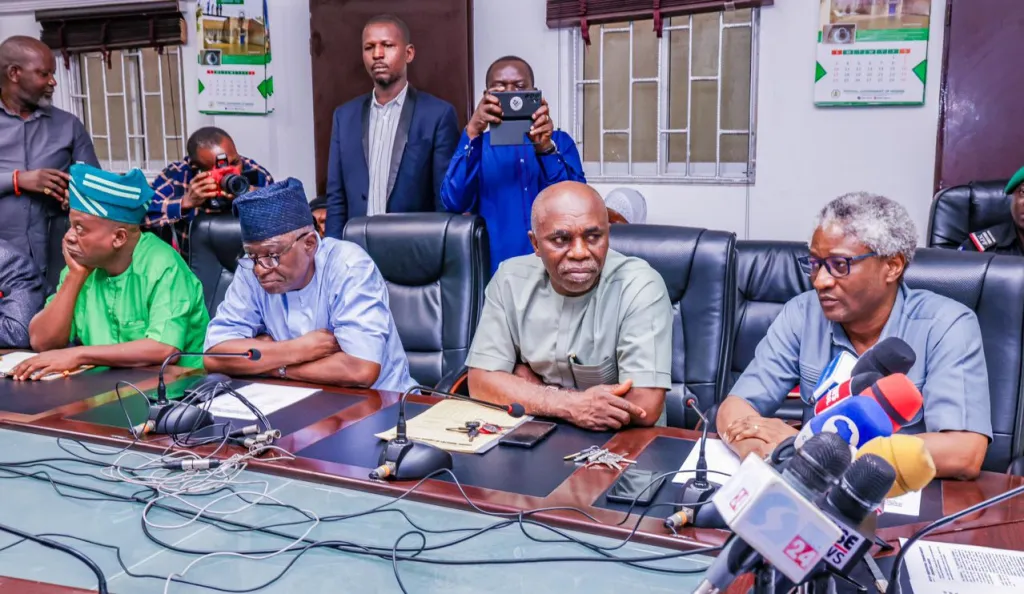 Ajaero further bemoaned the fact that swindlers attempting an unlawful takeover of the union's leadership broke into the NURTW Headquarters. He claimed that the Secretariat had been shut down by the police, who had also detained its members and taken them into custody. He ordered that they be released right away.
Following that, the meeting entered a closed-door session.