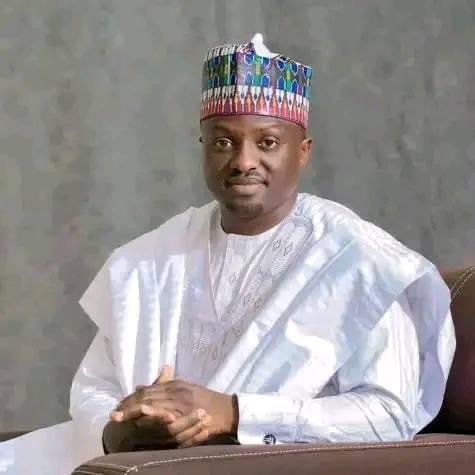 Hon. Gwallson Mafeng, The Executive Chairman of Riyom LGC, has returned to work today, Monday, 28/8/2023, as per the instructions of the police commissioner of Plateau state.
His office has been unsealed, allowing him to resume his duties as the democratically elected council chairman.
Accompanied by various security agencies, including the DPO, DSS, and NSCDC, Hon Mafeng was escorted into the council secretariat. Joining him were the council's deputy chairman, secretary, supervisory councillors, and elected councillors.
During a brief speech, the chairman encouraged his management team and supporters to abide by the law and endure any form of intimidation.
He emphasized that the council's focus will be on good governance and serving the people of Riyom LGA.
The council's deputy chairman, Hon Yakubu Elisha, and the leader of the legislative council, Hon Moses Dachung, expressed confidence in the security personnel present, referring to them as defenders of democracy.
Following the speeches, the DPO and other security agencies conducted an inspection of the council's offices to ensure the safety of its properties.