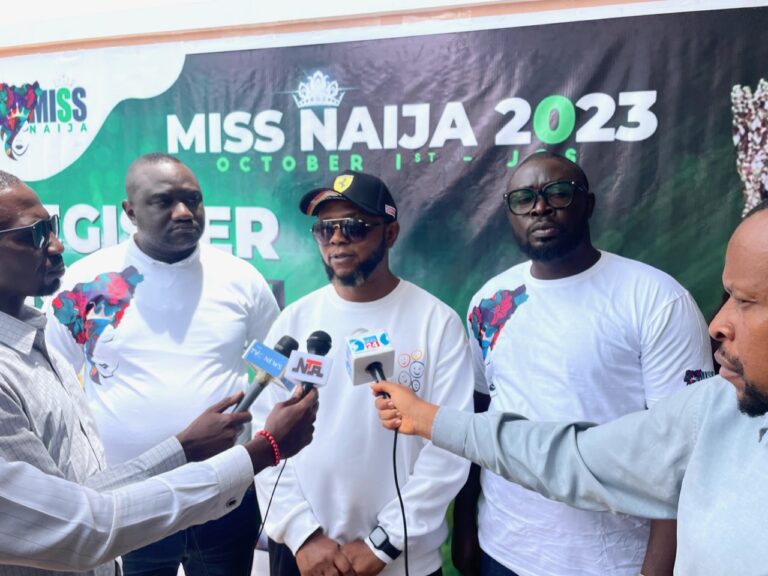 The Miss Naija Beauty Pageant will be the first of its kind on the Plateau where the primary objective is to foster a beautiful and enabling environment for young women to thrive and express themselves without fear or prejudices.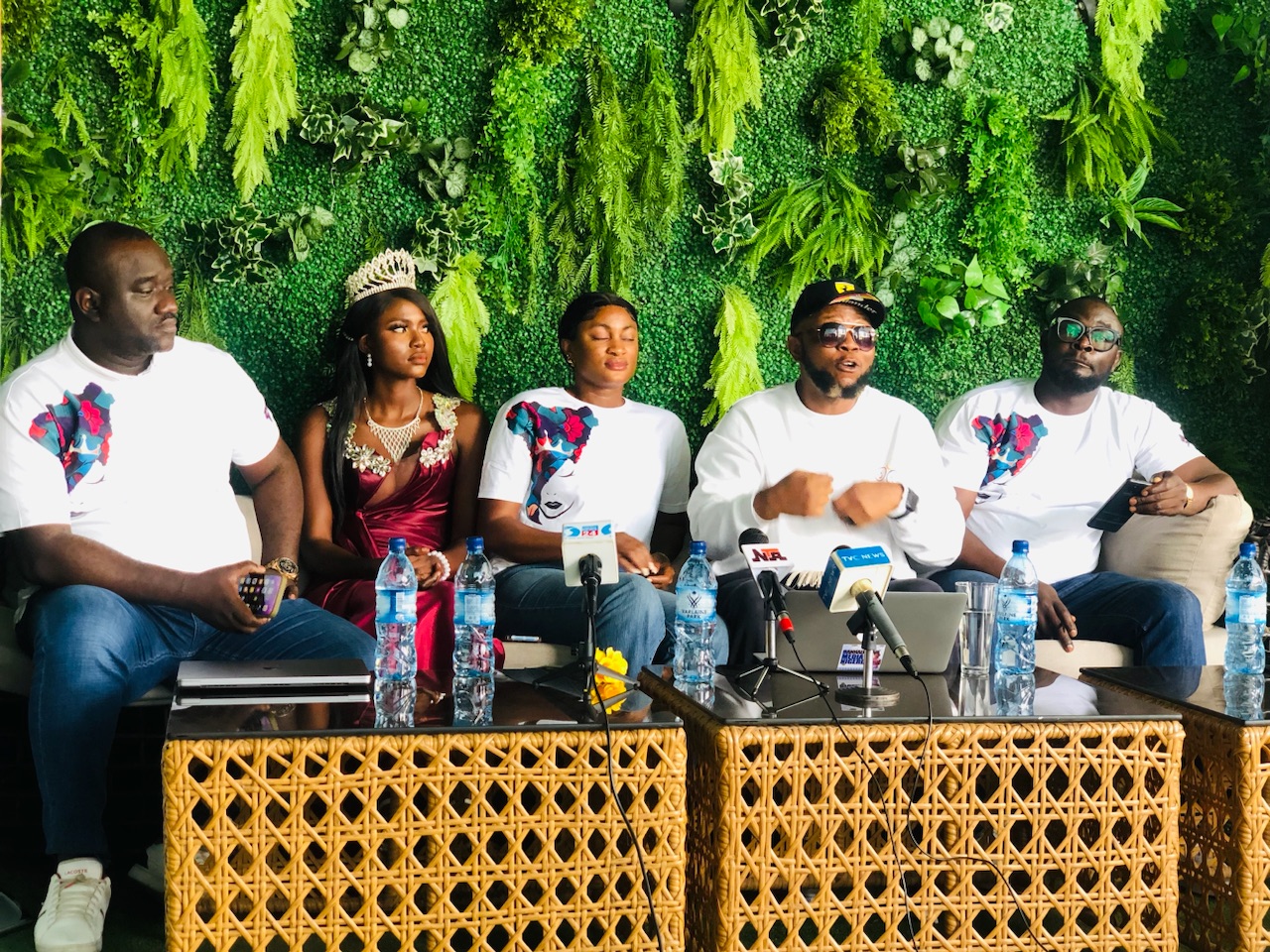 This Prestigious Event also tends to provide a nurturing space where pageants can explore their talents, intellect, and Leadership skills while breaking barriers and embracing their unique identities.
This was disclosed by the Visioneer, Mr. Saimaila Adoyi Ogwuche in a Press Conference with the Plateau Bloggers and Online Media at Varlaine Park, Little Rayfield Jos. Plateau State.
While speaking to PLABOMA, Mr. Samaila Popularly Known as Dan Hausawa stated that the Miss Naija Organization takes immense pride in hosting the 2023 Miss Naija Pageantry, Recognizing the significant progress and Unyielding spirit of the Nigerian Woman.
He highlighted that over the years, The Nigerian Woman has fought for her basic rights as a human and a citizen of our great country, Nigeria.
While acknowledging the strides we have made, we also understand that there is still much work to be done.
He noted that the event serves as a Platform to inspire, empower, and celebrate the essence of womanhood while advocating for Gender equality and women's rights.
The United Nations Ambassador for Peace, Mr. Melvin Ejeh who is The Local organizing Committee Chairman for Miss Naija 2023 further highlighted that whoever emerges as the Queen will be more productive than the former Queens we used to have in the part of the country. This serves as one of the significant differences from other Pageantry.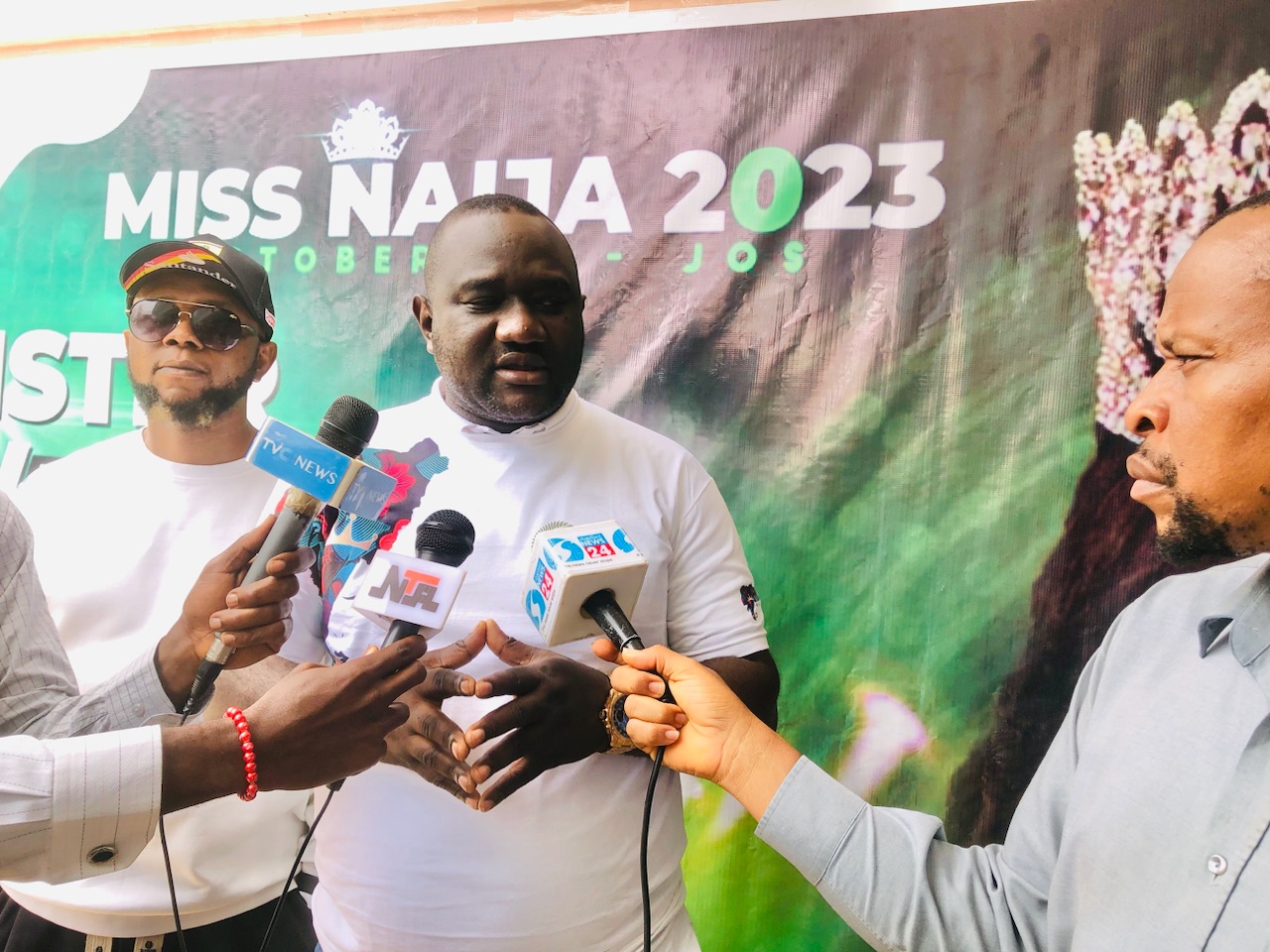 "I am a Peace Advocate, so people may wonder why I am part of a Beauty pageant Committee. The reason is the ongoing conflict in Northern Nigeria. We are looking for a queen who is focused on important issues, beyond just fashion and catwalk"
We want a queen who can bring development to local communities in the north, advocate for peace, and help rebuild destroyed areas in Plateau State and other parts of Northern Nigeria.
Our goal is to create a queen who is more than just a fashion icon. In addition to promoting peace, we also want a queen who can address the issue of drug abuse in our communities and help rehabilitate the youth.
The chairman of the Local Organizing Committee, Mr. Ejeh, emphasized that the idea of beauty pageants in Nigeria has been tarnished, so we are bringing a new ideology that will attract investors, tourism, community development, and government attention from around the world.
The CEO of Walk With Gold Modeling Agency, Miss Gold "Gloria" Semlek, has announced that the upcoming Miss Naija 2023 event will aim to change the narrative about models and pageantry. The event will focus not only on physical appearance but also on intelligence and skills.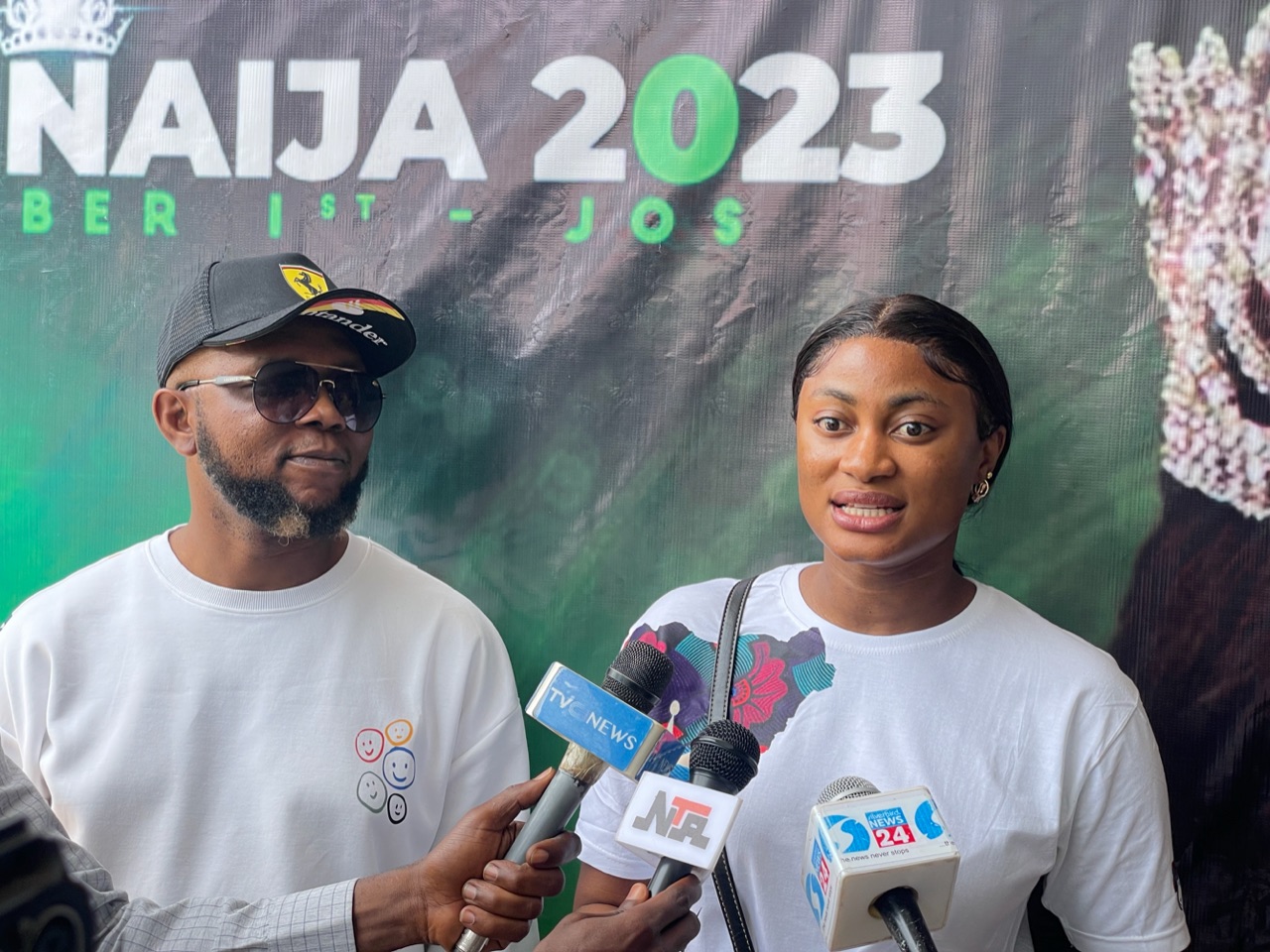 Miss Gold emphasized that the camp activity will be fun yet educational, with contestants learning about ethics, entrepreneurship, and acquiring new skills.
The event itself will be a spectacular display of talent and creativity, with contestants showcasing their self-made costumes and conveying meaningful messages through their attire.
Miss Gold believes that this approach will not only make the event exciting but also ensure the contestants leave the camp as productive members of society.
The CEO of Aerio Global Services, Mr Aaron Ogori, in his closing remark, appreciated journalists and assured them that the event is going to be one of its kind therefore he sought their immense commitment and support in other to make this event a remarkable one.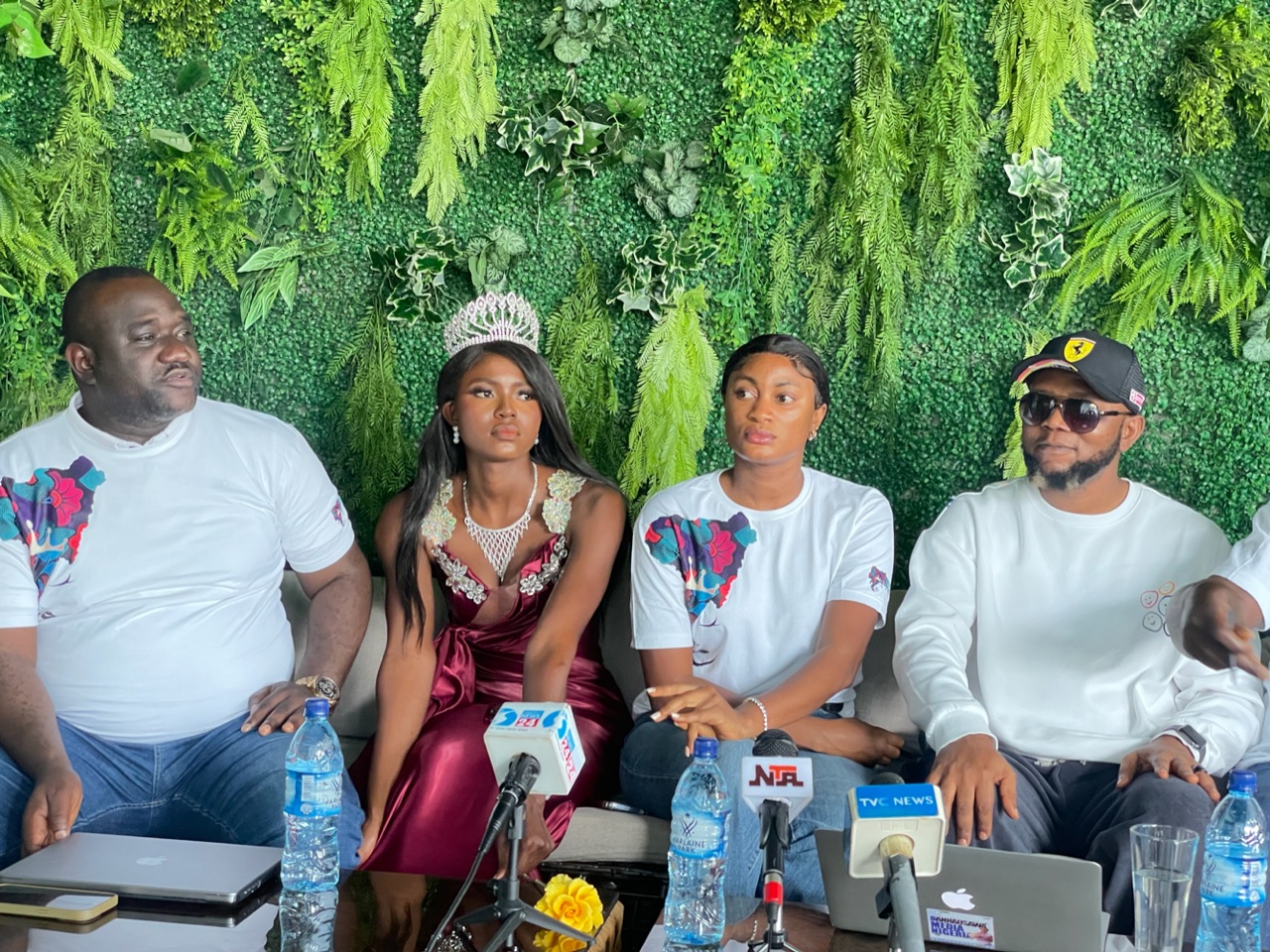 The Maiden Edition of the Miss Naija Beauty Pageant will be held on the 1st of October, 2023 at Sarau Event Center Jos, Plateau State, and coincide with Nigeria's Independence Day Celebration.
This grand event will bring together Nigerians from diverse backgrounds to commemorate not only the survival of our dear nation but also to highlight the greatness and valor of the Nigerian girl child and her remarkable journey.

KNOW MORE ABOUT MISS NAIJA 2023
REGISTRATION:
Interested contestants are to register for FREE at www.missnaijaqueen.com
Contestants are also required to have a personal dedicated Naija Super Girl (NSG) account for their pet projects.
VOTING:
During the Miss Naija Pageant, voting plays a significant role in determining the winner. Therefore, contestants are encouraged to canvass for votes starting from the moment they testosterone on the official Miss Naija portal and once their profiles have been approved for participation.
Support For Pet Project: A percentage of the votes received by each contestant will be allocated towards her designated pet project. This initiative aims to support and contribute to causes that hold importance to the contestants and align with the vision of empowering women and making a positive impact in society.
Voting Cost: Each vote in the Miss Naija pageant is valued at N100. Therefore, participants and supporters can cast their votes by contributing the voting amount through the provided channels.
Minimum Vote Amount: To ensure fairness and effective participation, there is a minimum vote requirement of N1,000 per cast. This minimum amount enables individuals to make a meaningful contribution to their favorite contestant's journey.
Contestant's Earnings: After the voting period concludes, the contestant is entitled to receive 20% of the total votes cast in her favor, subject to applicable tax deductions.
The voting system not only engages the audience but also provides contestants with an opportunity to raise funds for their pet projects, fostering a sense of purpose and social responsibility.
WINNING PRIZE: The winner of the 2023 edition of MISS NAIJA BEAUTY PAGEANT will go home with N2,000,000 prize money for brilliant business idea, a one year employment by DAN HAUSAWA MEDIA NIGERIA with a car and driver and lots of other fabulous prizes and endorsement by our partners.
FOR MORE INFORMATION;
Call: 07019426343 Email: info.missnaija.com
IG/FB/TikTok: @missnaija