Rapper M.I. has relased the video for 'Brother' feauring Nosa and Mili which was on his 2014 album, 'The Chairman'.
According to the rapper, the video was shot in 2015 but was never released because the message in the song was lost due to the fallout between him, Ice Prince, Jesse Jagz and Brymo.
M.I. realesed the video accompanied with the note below.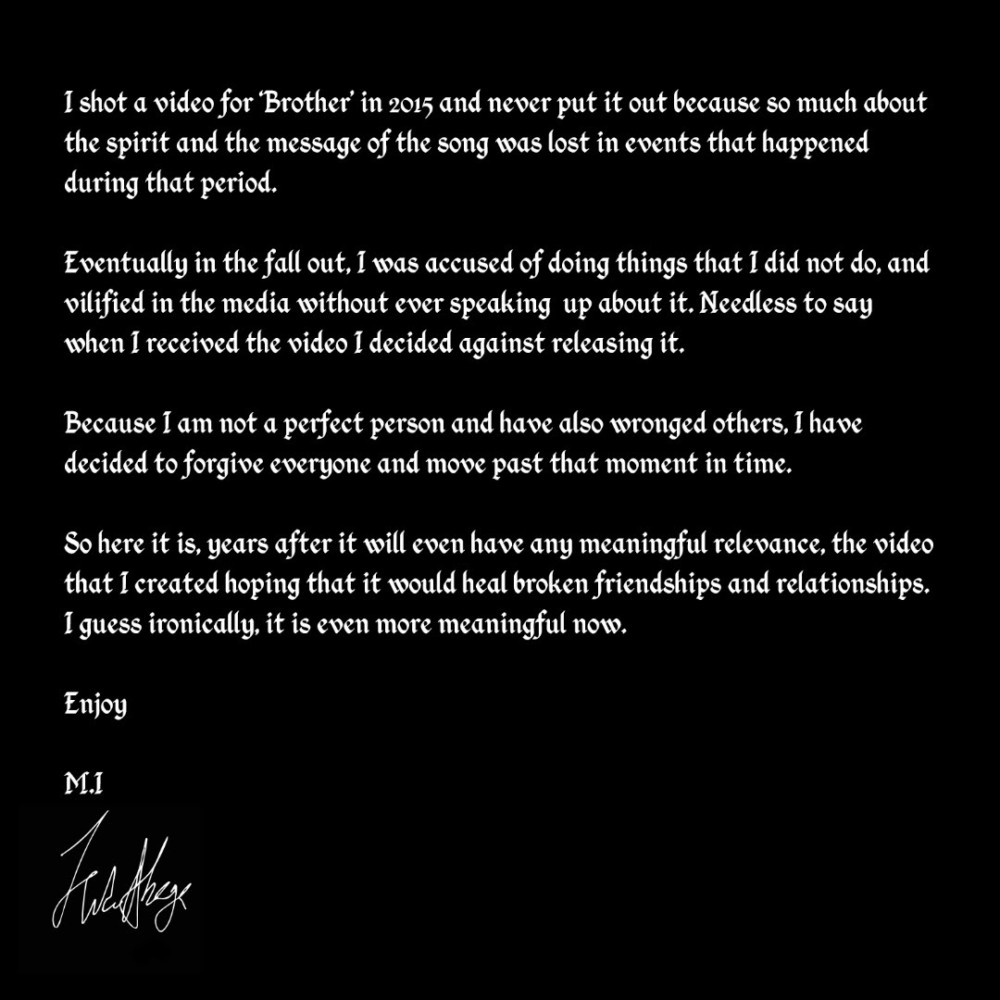 Watch:
https://instagram.com/p/BlfpZFYBcDc/?utm_source=ig_embed